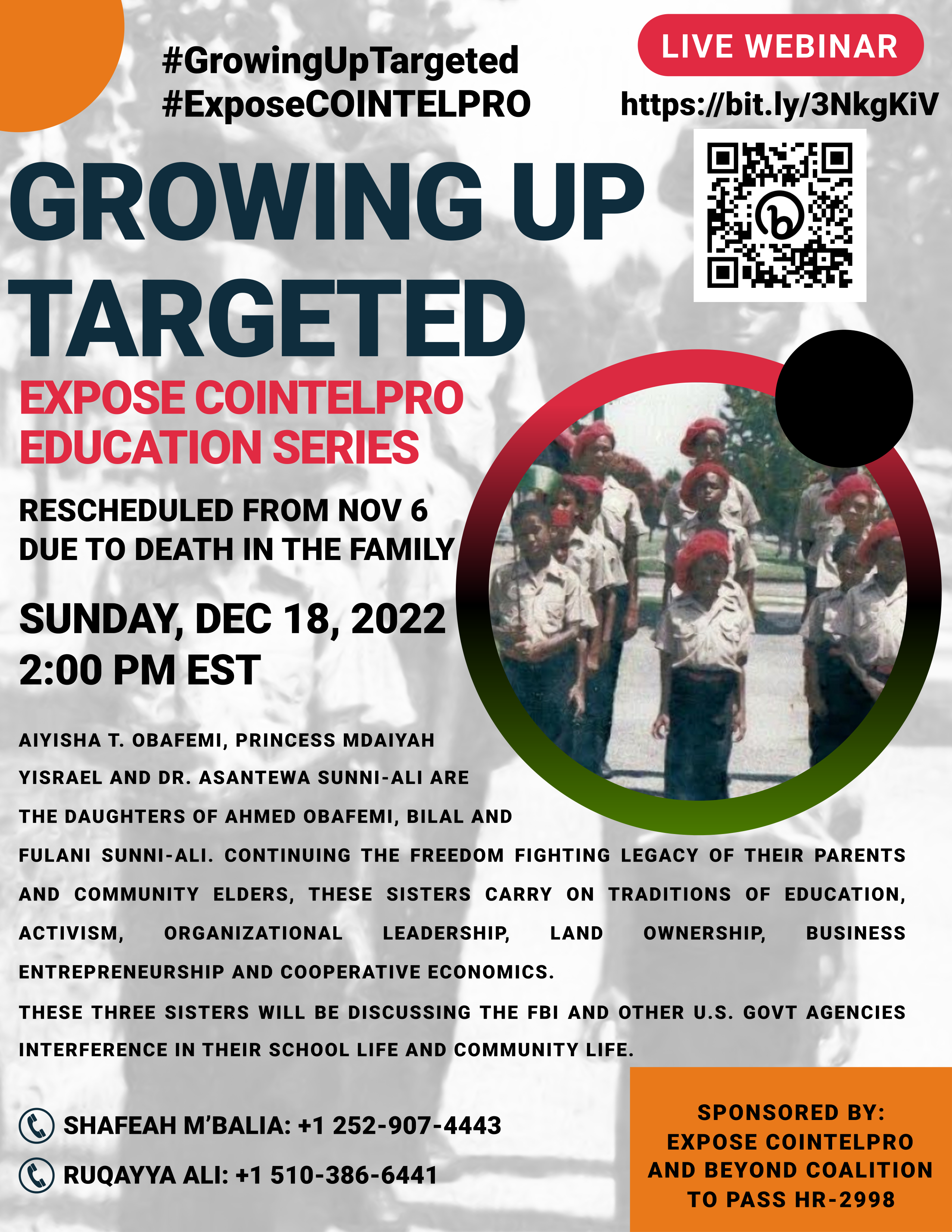 The Georgia Green Party is a founding member of the COINTELPRO Full Disclosure Coalition to pass HR-2998.
This event features a panel including the now grown children of former political prisoners Fulani Sunni-Ali (may she be well rewarded for her many contributions) and Georgia resident, Baba Bilal Sunni-Ali who survived Sr. Fulani's untimely death, perhaps six or eight years ago now. Sr. Fulani for many years co-hosted with Sulaiman Mahdi, (who was himself a founding member of the Georgia Green Party, may he too be long remembered and well rewarded), a weekly program on Radio Free Georgia (WRFG-89.3FM).
Please mark your calendar and plan to attend this event. Use this link to RSVP your intentions and to register with the zoom platform for connection credentials.