Expert Witnesses Testify to Defend Georgia Green Party
State Party faces Expulsion from National Party
over Support for Rights of Women, Safeguarding of Children
Georgia Party Defense Witnesses Denied Hearing
Last week, the Georgia Green Party released videotaped testimony of six expert witnesses who were denied a hearing before the Accreditations Committee, as a part of their defense in proceedings seeking to revoke the accreditation of the Georgia party as a member of the Green Party of the United States.
On December 23, 2020, the National Lavender Caucus (LC) filed a complaint against Georgia seeking the revocation of its accreditation as a member of the national Green Party. Since then, the Georgia Party has been forced to battle spurious charges of transphobia while being denied a fair opportunity to defend itself. The Accreditations Committee is expected to soon refer the Complaint against Georgia to the Green National Committee.
[caption id="attachment_1838" align="alignright" width="434"]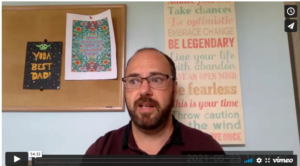 80% of the improvement in my mental health has been the rejection of queer theory and gender ideology as a part of my identity and a part of understanding what gender dysphoria is. . . .[/caption]